Hey momma!! How are you doing this fine Monday?:) haha yeah I know my quote is kinda lame... but it's true!! Man this last week went really well!!:) Although we did not ever hear from Alex, but we still have hope that he will call!!:) But besides that we visited the Hermana María Treviño like 3 times last week and she is doing really good so we are helping here to stay excited (haha I'm sorry not animated... in Spanish it's animado) and not get discouraged... But also we had intercambios with the assistants to the President this last week and we found a new family of 4. His name is Marvín and his wife and little girls!:) We talked about the restoration and he was super interested and then his wife got home right after the lesson. Then we talked with her for a while. She is catholic but likes us so we were invited back, so we have a little space to work with her!!;) Also we had consejo de lideres (council of leaders) this last week. It was super awesome to hear from President and to have him teach us how we can help out our zones a little more. Our zone is finding a ton of new people. It's been so awesome. They are working hard and sharing the gospel with everybody!!:)
It sounds like you had a great week this last week!:) and man that's crazy you really went to town re-organizing everything!!:) I'm glad that you guys had a great time for Chad's birthday as well!!:) Also YES I HAVE THE PACKAGE!!:) Thank you so much. Oh man I have loved everything inside of it!! It's been so awesome!:) Also thank you so much for the fotos, I loved them!!
Thank you momma, I love your thought!!:) It was long but very well worth it and filled with amazing words. It is so true that we always have hope. That is the only thing besides our agency that can't be taken from us, but we can limit ourselves at times to have hope. (I sent him a few thoughts from this talk, which was amazing!!! https://speeches.byu.edu/talks/john-h-groberg_always-hope/)
My quick thought this week is "There is danger in the phrase 'Some Day'." It's from a general authority but I remember not who...
but this is so important, especially in missionary work. When we think I wanna contact this house or this street one day or some day, there is danger that it will never happen. So act now and remember like Nephi, just do it!!:) haha
Love you so much momma. Hope you have a great week and love you to eternity and beyond!!:)
LOVE,
Elder Spencer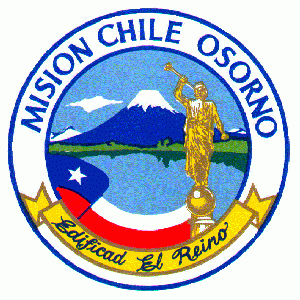 In the plaza de armas in the centro of my sector.
Playing volleyball for P-day at our church.